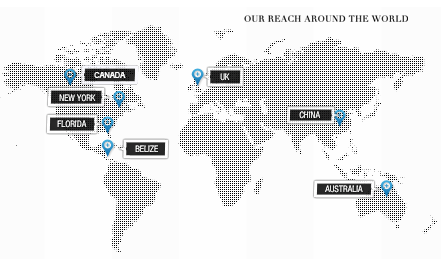 What we do
Tandem Data Processing within the Advertising and Marketing Industry. We specialize in promoting unique and exclusive product lines developed and formulated to improve overall health and beauty. We are a comprehensive sales arm that participates in opportunities which monetize marketing mediums for the consumer sector. Our focus is on Direct Response. We offer turn-key solutions coupled with joint venture opportunities, and provide end-to-end management services; from concept to fruition.
Built by Professionals, for Professionals
Many small to middle market businesses recognize the importance of the digital channel not only for growth, but for survival and yet they do not have the resources to bring in a traditional marketing agency or hire marketing specialists.
Tandem Data Processing partners with small and middle market businesses to increase profits by fully managing their digital marketing investment. Unlike the traditional agency, Tandem Data Processing structures a partnership that is primarily performance based. When you succeed, we succeed.
Put your best foot forward with a sound marketing strategy, refined messaging, and an effective and integrated marketing plan.
Uncover, develop and nurture leads effectively with direct and online marketing.
We analyze your existing communications to assess the key messages in your online and offline collateral and identify any gaps or opportunities.
Maximize the go-to-market strategy for a company or product launch.
Identify
Whether you want to create or rejuvenate a brand, Tandem Data Processing offers brand-building services to guide you through the complete brand development cycle of discovery, definition, development and communication.
It all begins with a clear affirmation of your corporate values, business model and marketing objectives. A perceptual brand audit helps us to gauge perceptions inside the company and through external stakeholders. We look at trends in your industry, your competition and your target customer to put things into proper context. At this point in the journey, we expose misconceptions and uncover hidden gems that can make your brand stronger and more relevant. Findings and recommendations are delivered in an assessment report.
Design
Effective design carries your message and sparks an emotional response to your brand. This is best accomplished when design balances originality and aesthetics with relevance and function.
Our senior-level team follows a disciplined creative process that is collaborative and driven by your marketing objectives. We will engage you at every step from discovery and concept development through design and production. Our designers have solved creative challenges in a variety of industries and we can bring this expertise to yours as well.
As cross-media brand development specialists, our technical mastery of online and offline media can help you tell your story more effectively at every touch point so you can build a winning brand.
Marketing
Many companies come to us with the same concerns – how to gain more Internet visibility, build brand loyalty, and improve marketing ROI. Cross-media marketing addresses all of these concerns in a very intelligent way.
We live in a 'multi media' world, so we approach marketing challenges in a multi-dimensional context. Web, print and interactive media all play a role and there is a time, reason and method for using each in order to connect with your audience. Tandem Data Processing can help you promote your brand consistently across all media platforms, and build important linkages with a variety of stakeholders in your audience.
Pay Per Click
Like SEO, PPC is fiercely competitive so you need the best team working for you. Our Pay per click specialists work closely with our SEO team to ensure a unified search marketing strategy.
Tandem Data Processing will direct and manage your PPC account in line with your specific goals and budget. We'll undertake customized research and then craft advertising copy that will appeal to your audience. Your adverts will be placed at the best time of day and we can even target your budget to specific locations if that's relevant. We'll evaluate your campaigns regularly and adapt our strategy quickly to further improve your conversion numbers, click through rate and keyword quality score.